19.08.
2020
Since last Thursday the first trainings and business orientation courses were successfully launched after the pandemic-related break in training, i.e. also our proven GMP Summer School with 12 participants. The course will be completed on coming Friday with the final examination to get the certificate by the GLA in cooperation with the German Pharmaceutical Industry Association (BPI).
Knowing and applying the Good Manufacturing Practice (GMP) regulations is one of the key elements in the manufacture of medicinal products for clinical trials and on an industrial level.
This course concentrates on GMP requirements regarding biopharmaceutical and Advanced Therapy Medicinal Products (ATMP) manufacturing. During the course, the most important elements of GMP are explained in an easy-to-understand way with reference to the relevant GMP regulations and examples of how regulatory requirements are transferred into practice. Under the conditions of the current protection and hygiene concept of the GLA, the course is including also some workshop elements where trainees will develop GMP compliant solutions (e.g. risk assessments, equipment qualification) together with the trainer.
For further trainings, such as for the GLA Biotech & Pharma Summer School "From Target to Market" from 02 - 05 September 2020, there are still free places available .
Further information:
http://www.glaesernes-labor-akademie.de
E-Mail: u.lohmeier@campusberlinbuch.de
Phone: + 49 / (0) 30 9489 2935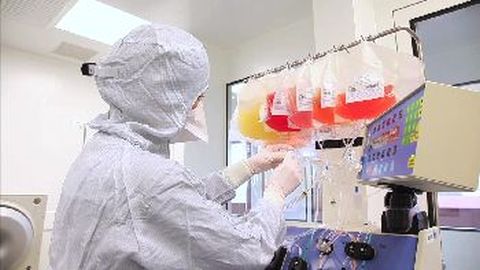 Picture credits: Marc Voigt, Immutep GmbH